(Country) - Consumers can rest assured to use wet wipes because there are national standards issued by the Vietnam Standards and Quality Institute (VSQI).
In recent years, the wet wipes market in Vietnam in particular and the consumer goods industry in general has been assessed as very potential. Therefore, there are many domestic and foreign enterprises entering the market with extremely fierce competition. Previously, because there was no national standard for this item, the manufacturer would self-declare the base standard (TCCS) and take responsibility for the quality of its products. This fact inevitably leads to the situation that the wet tissue market becomes confused and is not managed.
Wet wipes should be thick enough to prevent them from breaking or breaking during washing. To check if the wet towel is thick enough, tear it off with your hands. If the wet towel doesn't tear, it's the right thickness.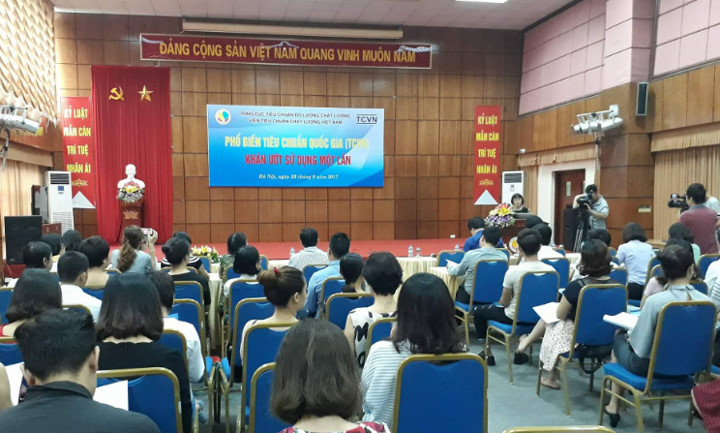 Faced with that requirement, recently, the Vietnam Standards and Quality Institute (VSQI) coordinated with relevant units to organize a conference to popularize the national standard TCVN 11528:2016, Disposable wet wipes and other standards. related documents. This is considered a standard to help manufacturers and importers of wet wipes apply, to ensure the quality of products in accordance with regulations. On the other hand, this national standard is also a technical basis in protecting the interests of consumers, especially children, for wet wipes.
In fact, consumers are also more or less confused in making decisions about choosing safe wet wipes to use. This fact leads to inadequate awareness about wet wipes, which are convenient personal hygiene products.
Noting some opinions of consumers about whether it is important or not to include national standards for wet wipes as a basis for selection, most of the respondents said that the early promulgation of standards National standards are essential. Due to the convenience and suitability, wet wipes are used more and more commonly. Wet wipes are used to clean children every day, almost becoming an essential consumable, equivalent to diapers. As an item that directly affects the health of users, especially children, the management of goods according to national standards cannot be neglected and delayed.
Ms. Ha Anh (Dong Anh, Hanoi) said: "As users, it is really difficult for us to choose convenient products such as disposable wet wipes by the matrix of brands. Especially for children, it is difficult to know which is good or not. Therefore, I, like many others, want to have a separate standard for this type of product to make it easier for users to choose."
Ms. Thai Quynh Hoa - Head of Consumer Product Standards Department - Vietnam Standards and Quality Institute said: "With the goal of protecting the interests and health of consumers, the Vietnam Institute of Standards and Quality organized a The organization develops the National Standard for Wet Wipes products in accordance with current regulations, in which the responsibility for compilation belongs to the Technical Committee of National Standard TCVN/TC 38 Textile Materials. Scientific and reliable direction for manufacturers and importers of wet wipes to apply, thereby providing quality products; standards also help consumers have a basis to choose safe products. We urgently need active cooperation from domestic and foreign enterprises in the application and widespread dissemination of this national standard."
National standard TCVN/TC 38 Wet wipes and related documents - TCVN 11528:2016 compiled by the Technical Committee of National Standard TCVN/TC 38, Textile materials, appraised by the General Department of Standards, Metrology and Quality, Ministry of Science and Disclosure Technology.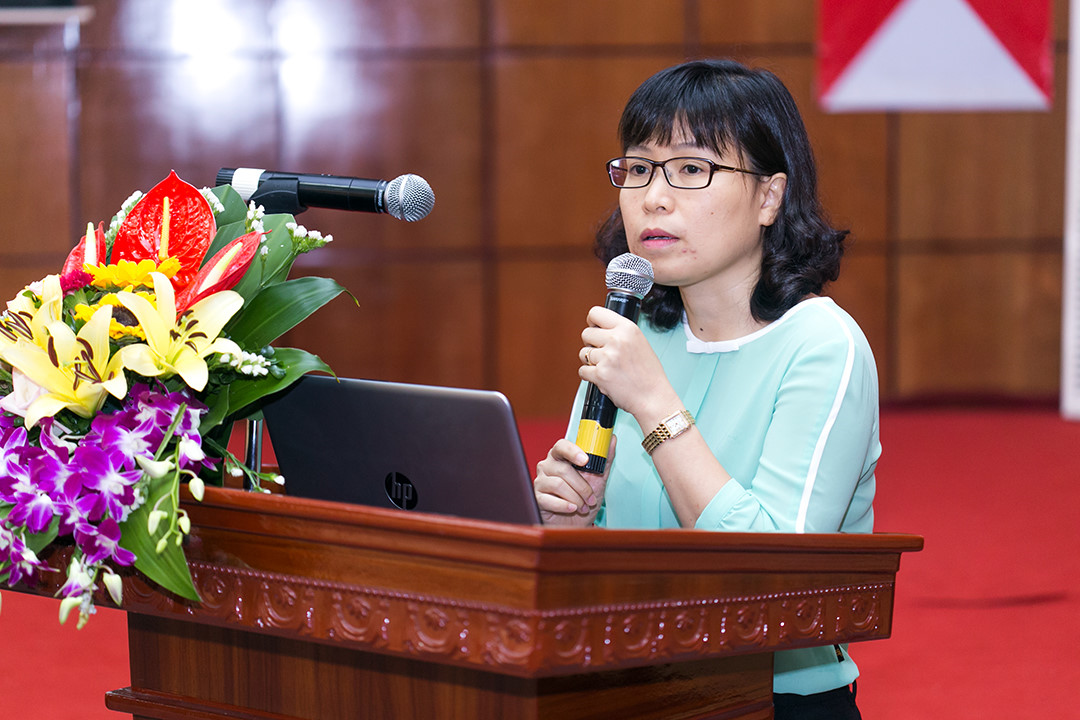 In this standard, all necessary technical requirements such as mechanical and biochemical criteria as well as corresponding methods of determination are given. In particular, businesses and consumers should pay special attention to regulations on optical brighteners and skin irritation because it helps prevent and limit unwanted effects on users' health.
"Although TCVN 11528:2016 Single-use wet wipes have been published and widely communicated to manufacturers, the reality shows that this standard has not really received the proper attention of businesses. Up to this point, the Vietnam Institute of Standards and Quality has only recognized Mamamy wet wipes as the first brand to register for standard conformity certification according to TCVN 11528:2016. We hope, through this popular conference, more businesses will apply and register for certification of conformity to affirm the quality of their products as well as build consumer confidence when choosing a product. choose wet wipe products". Ms. Man Thuy Giang - Head of Science and Technology Services Department - Vietnam Institute of Quality Standards said.
In addition, consumers should carefully check their options when using wet wipes, avoiding products containing Tinopal and irritation.